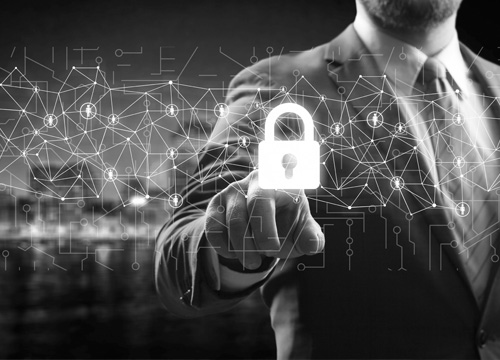 About Us:
Hasoob Security Systems is a provider of high-level Security Systems, Commercial Security System, Building Automation, Home Automation, & other Low Voltage Systems
Established in 2011 and located in Doha, the company caters to the hospitality, commercial, governmental and industrial sectors of Qatar. Our job is to remove the anxiety of a secure location and ensure safe, reliable and affordable security solutions for all customers. We continuously look for ways to improve customer satisfaction from providing the newest security technology to consultations on how best to operate our systems efficiently.
Who we Are:
We are committed to the strategic design and seamless execution of innovative, state-of-the-art technologies for security systems that are delivered within budget and agreed scope.
Our core strength lays in our dedication to investing in our people and products in order to best protect you, your people, and your assets. Hasoob Security Systems is approved by the Ministry of Interior (MOI) as a security systems provider, installer and integrator. All of our equipment is installed based on approved specifications by MOI and Industry best practices. The innovative technology provided is supported by highly qualified security specialists, design engineers, service and maintenance professionals who are all furnished with years of experience in the integration of major systems. We use our knowledge and expertise to select products best suited to our customer's needs and locate the best place to install on the premises for those required needs.
Our Services:
When Looking to the challenges the future presents, Innovative Services & Solutions is extending the value we deliver to cover the entire solutions delivery lifecycle and provide only the best!!
Our Mission:
We strive to deliver highly scalable designs, commission and support of reliable and cost effective solutions in partnerships with the best of class providers.
Our Vision:
Our vision is to become distinguished for our reliability, honesty, and trustworthiness across all aspects of our Security Systems business.
Our Values:
Our beliefs represent a shared set of values that guide, inspire and drive us to succeed every day. As individuals, we live them. As a company, we measure our success by them. At Hasoob Security Systems we focus on customer value service, unleashing employee potential, encouraging diversity, and challenging the status quo.
Leadership:
We will continuously strive to 'do the right thing' that supports our clients and fellow employees. We will lead by example and set high standards for others to follow.
People:
We have expectations and concerns towards our employees, and we highly value their contributions. We believe in teamwork, and as a team, deliver outstanding results to our clients and the consumers.
Clients:
We value our clients as business partners. We are dedicated to providing them the best quality of products and service and we embrace their goals and objectives as our own.
Entrepreneurial Spirit
We foster innovation e best to earn and securely maintain our leadership position as a security provider.